- 04.01.2014 - Dear Costumer, It was nearly two months that we were not reachable through our phone lines . Now we are happy to inform you, that our phone lines and Our Internet connection / WIFI are back to normal. Enjoy Our FREE WIFI services, while your staying in our resort . HAPPY NEW YEAR 2014
- 11.10.2013 - Dear Customers, Due to the Telephone cable are beeing damage in the area of Tuk Tuk, the tourism centre of Samosir Island. All the telephone line and internet, in our hotel, is not reachable.
- 11.09.2013 - The Lake Toba Festival 2013, begun last Sunday September 8 ,2013. This event takes place during the 7 days, from 8 – 14 September 2013. The Festival was officially opening by Hatta Rajasa , Coordinating Minister for EconomicAffairs.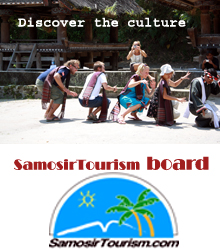 » LOCATION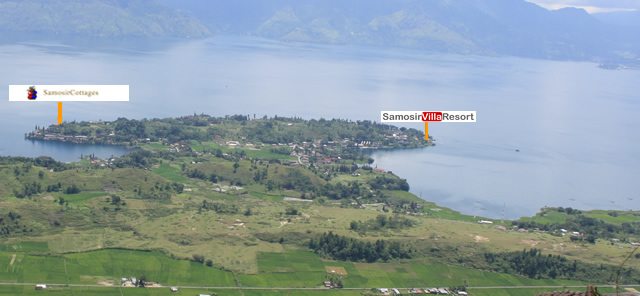 The passenger ferry from Parapat to Tuk Tuk will drop you at any place around Tuk Tuk Peninsula,as well as to Samosir Villa Resosrt